Training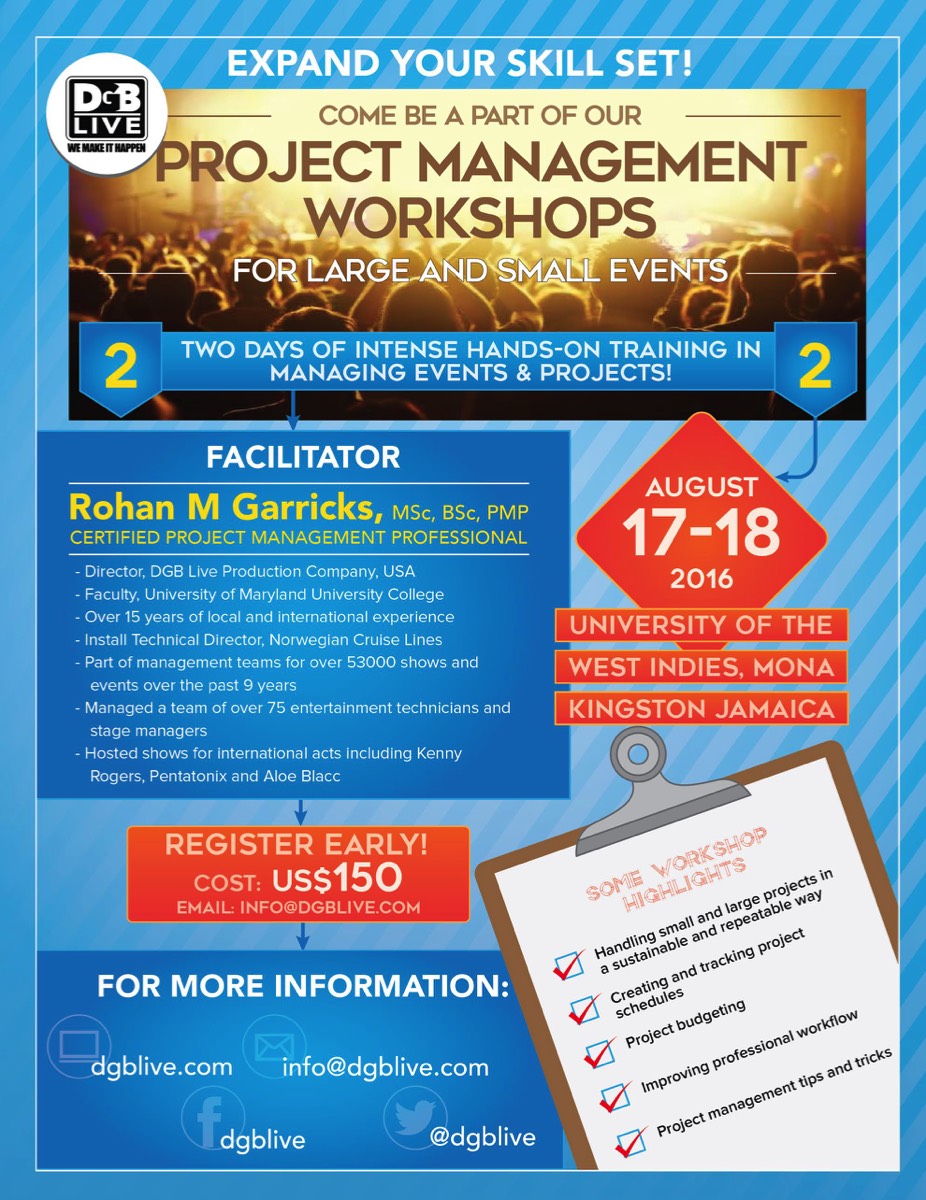 Project Management Training
Course Overview

There are many persons who have worked well as technical experts in one field or another and have now found themselves promoted to managing projects with little if any formal project management training. This course will cover every aspect of project management and empower attendees with templates, tools and tips to transform the way projects are managed. The two-day course will cover all aspects to be considered while managing projects and caters to managers/leaders at any level.

Have you had to do more with less in your job or recent project? This implies that efficiency has to increase. As Project Managers, one way to increase efficiency is to learn from your own experiences as well as the experiences of other Project Managers. This course will summarize and present best practices derived from the experience of many projects over many years on various types of projects.

Over the two-day course, you will be exposed to tips/ best practices for managing projects in a SYSTEMATIC and STRESS-FREE way that is applicable to ANY industry, ANY size project.

Our Facilitator

Rohan M Garricks, MSc, BSc, PMP


Over 20 years of project management experience

Master degree from University of Maryland in Project Management with 4.0 GPA

PMP (Project Management Professional), certified by Project Management Institute.

Professionally trained and practicing teacher

Part of a management team at a world class theme park for over 9 years, managing over 53,000 shows.

Technical Director with Norwegian Cruise Line
Course overview:

1) Understand what a project is and how to define success of ANY project.
2) How to define and develop a complete project scope as well as understanding technique to break down an established scope in a systematic way, applicable to any project (large or small, in any industry).
3) How to identify and manage the inevitable risks that are associated with all projects.
4) Management of your workflow as a Project Manager with detail use of flexible templates for scheduling, scope breakdown and budget.
5) Understand the importance of and how to create and manage a Project Communication plan.
6) Understand the use of available visual aids for schedules using both Microsoft Projects and Microsoft Excel.

Key take-away:

1) Understand how to develop a systematic approach to achieve project success by defining what success looks like, creating a scope, breaking down the scope to create a schedule, and managing the team, processes and inevitable changes on the path to delivering a project.
2) Create your own project templates for managing ANY project (schedule as well as budget templates). Templates for managing projects will be shared with all attendees, including Microsoft Projects, Microsoft Excel and other apps that are tried tested and improved almost to perfection.
3) Understand how to measure and track your progress of your project in an effort to remain on time and within budget while ensure a quality product.
4) Increase your productivity on a day to day basis with tips and tricks you can employ starting the moment you walk out of the seminar.
5) Tips on how to maximize the use of your team.
6) How to document your project to improve on your next project as well as tips on how to research similar project to assist you with planning your next project.

Earn a certificate for your time invested, but more importantly learn skills that will make your next project better.